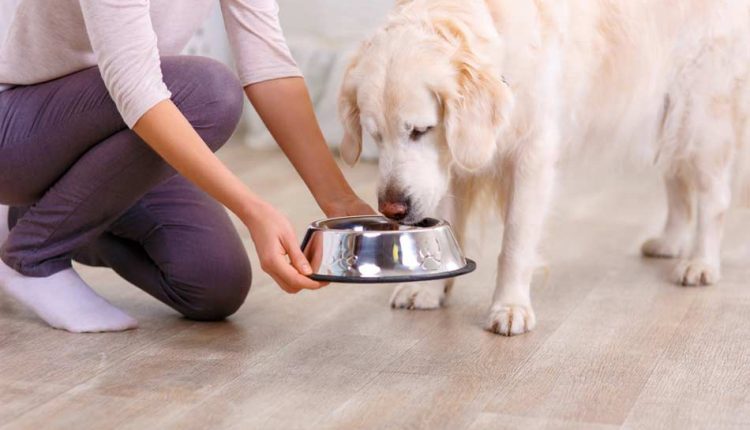 Is a low fat diet good for dogs?
As a pet owner, you must have heard that food high in fat content would be detrimental to the health of your dog. Therefore, it's natural to look out for quality dog food with low fat content. A large number of pets experience health issues like obesity. Well, although low-fat food is good for dogs, make sure that you don't deprive them of this nutritional content completely. Deficit in fat would leave the dog hungry and exhausted all the time. A balanced food for your dog should necessarily include fat.
What does a low-fat food for dogs include?
A low-fat dog food is one in which fats constitute less than 10% of the nutritional content. Also, not more than 17% of the overall calories should come from fat. Dog food with 10% to 15% fat content or caloric value between 17% and 23% constitutes moderate-fat foods. However, if the fat content exceeds 20%, they come under the high-fat food category. Ideally, you should buy low-fat dog food for your pet.
Remember, low-fat dog food might be ideal for puppies. However, as the dog grows, it would need more fat to remain healthy. If the fat content in the food you provide to your pet is too low, it would deprive them of fat-soluble vitamins. Fat is necessary to maintain a healthy skin and coat. Therefore, you need to be calculative when you choose the dog food, prioritizing the amount of fat. The best approach is to seek the recommendation of the veterinarian and accordingly, purchasing the dog food for your pet.
Choosing low fat food for your dog
It's wise to scan through the list of ingredients when you purchase low-fat food for your pet. Take care to avoid any ingredient that might trigger allergic reaction in your dog. The veterinarian might recommend a few brands, and you can proceed with the purchase accordingly.
Choosing the right dog food with low fat content is a strategic decision. While the prime ingredients in some packaged dog foods include rice, wheat, and meat, others may contain corn gluten, barley, and poultry. Other packages are also available online, that contain peas, sweet potatoes, and chicken meals. Depending on the health conditions and nutritional requirements of your dog, you need to get the meals customized. Some of the branded dog food manufacturers also include healthy ingredients like oatmeal, lamb meat, and ground brown rice in the packages.
When do go for low-fat dog food?
In case your dog has been experiencing health issues such as pancreatitis or obesity, you need to cut down the fat content in their food. However, healthy dogs need some amount of fat in their meals. Depending on the age, breed, and level of activities they perform, you need to determine the right dog food. It's easy to customize the packages online as you have the list of ingredients on them.
In case your dog has liver disease, a low-fat diet would suit it well. Items that contain lower volumes of protein and high volumes of carbohydrates or fat help to bring down the ammonia content in their bloodstream.
If you feel that your dog needs to lose weight to a certain extent, it makes sense to switch to a low-fat diet. This would ensure lower caloric intake for your pet. By cutting down the caloric content, you can help your pet lose the excess pounds.
Get branded dog food online
Purchasing quality dog food from a branded manufacturer is a priority. Check out the different types of low-fat dog food available online and make your purchase. Before switching to a low-fat diet for your dog, make sure to consult the veterinarian. This ensures that your adorable pet wouldn't undergo any adverse impact due to the sudden change in diet.