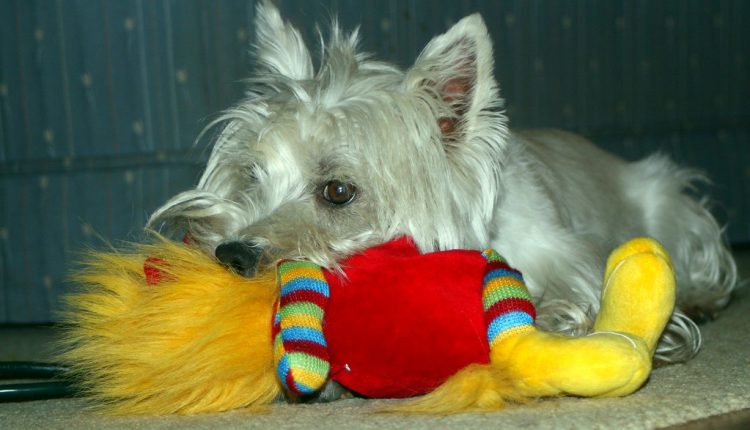 How to Choose the Best Toys for Your Pets
There are so many pet toys available to invest in, many of which can be found in stores like Peggasus Pets. While the variety is beneficial, it can also be a bit confusing trying to figure out which one is best for your pets.
To help narrow down your choices, particularly for dogs, I'll be showing you the important factors to consider as you select the suitable toys to invest in for your pet.
Safety comes first
There are a lot of factors that can contribute to a toy's safety and danger. A lot of them would depend on your dog's size, preferences, and activity levels. Furthermore, you also have to consider the area where your dog loves to play and spend their time in.
That said, make sure that you follow these tips to get toys safe for your dog:
Buy toys that are sized appropriately for your dog. If they are too small, then they may end up being swallowed easily, or become a choking hazard.
Squeaky toys are entertaining, but dogs may be tempted to find and destroy the source of the sound, so they may end up eating it if you leave them unattended.
Avoid or alter toys that haven't been dog-proofed, removing strings, ribbons, and other small parts that dogs can easily remove and eat.
Remove damaged toys your dog has broken already
When giving your dog a stuffed toy, they should be labeled safe for children under 3 years old, without any toxic fillings. Avoid toys that contain nutshells or polystyrene beads, but you should still be wary about 'safe' fillings, which aren't digestible.
Some people purchase rawhide chew toys for their dogs, but it's best to consult the veterinarian about this, making sure that you select chews that are appropriate for the dog. However, I advise against rawhide, as this is a byproduct of cruel international fur trade and have choking hazards. It's best to go for chew toys made out of hard rubber for safety and a longer lifespan.
The best types of toys
There are different kinds of toys you can choose from, again depending on your dog's activity levels and favorite games.
Active toys are hard rubber toys that are great for chewing, fetch, or tug-of-war.
Distraction toys are mind-stimulating toys that one would usually fill up with treats. Dogs will need to 'solve the puzzle' or move it around until treats come out. This can keep dogs busy for a long time, and can be used for feeding if they are quick eaters.
Comfort toys are soft stuffed toys to give your dog a sense of comfort and security. However, they aren't suitable for all dogs! When getting a stuffed toy, take note that you get one that's small enough to carry or one that is large enough to withstand your dog's teeth.
Wrapping It Up
Because dogs use toys every day for their overall wellbeing, you have to make sure that you choose the best one made for their wants and needs. Take these factors into consideration as you go shopping for pet toys today!